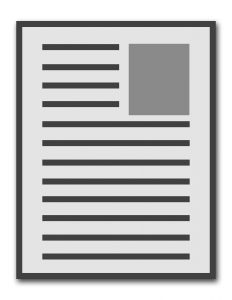 The Safety Manual is a collection of procedures, plans, and guides that supports system policies. These documents are the primary drivers of health, safety, and environmental compliance at the University of Tennessee, Knoxville. These elements are created under the authority of the Safety Officer of the UTK campus and are generated through the collaboration of EHS personnel, campus administration, and other subject matter experts.
The following is a very short glossary that may be helpful in understanding the Safety Manual. These definitions are meant to be simplified and informative. Regulations may have more detailed definitions.
Hierarchy of Safety Requirements
Laws
can be called laws, acts, statutes, etc. They are passed by legislative bodies such as Congress, state legislatures, or municipal governments. Laws are usually responsible for authorizing a regulatory body or agency to create and promulgate (put forth) regulations.
Examples:
The

Occupational Safety & Health Act

authorized the creation of the Occupational Safety & Health Administration (OSHA) which creates safety regulations for the workplace. 

The

Resource Conservation and Recovery Act

, the

Clean Water Act

, and the

Clean Air Act

, all contribute to the authority of the Environmental Protection Agency (EPA).
Regulations
are rules created by regulatory agencies such as OSHA, the EPA, or the Department of Transportation (DOT).
Regulations vary significantly. Some are prescriptive and will tell you exactly what you can and cannot do; some are performance-based where a safe outcome is required, and your organization must do what is appropriate to ensure that outcome occurs (this is usually through the creation of plans and procedures specific to your organization). Some regulations will point to a third-party consensus standard that must be followed as though it were a legally binding regulation.

Policies
statements of expected standard practice within an organization. Policies are created at the University of Tennessee System level. Campuses typically develop supporting programs, procedures, and plans. 

Procedures & Plans
Some regulations require the creation of a procedure or plan to achieve a desired safe outcome or performance. Some UTK safety Procedures and Plans will tell members of the UTK community exactly what they should do; others will provide a template for creating a site-specific plan. Given the diverse nature of the UTK community, many require additional information from your unit.

Examples
The Chemical Hygiene Plan (Lab Safety)
Lock-Out Tag-Out Procedures for controlling hazardous energy
Guides
Can be a simplified statement of the regulations or in a format relevant to UTK workspaces. They can also serve as guides to best practices for known types of hazards. Guides are designed for ease of use, but may not provide detail for all situations. Some guides are highly detailed and some are short communications, posters, and flyers.
Common terms
Best Practices
Procedures that are accepted or prescribed as being correct or most effective. They can be derived from professional or collective knowledge. Many consensus standards are considered to be "best practices" although they may not be required by regulation.
Can
A permissive statement. A "can" statement implies that whatever follows is a way to achieve the goal, but may not be the only way. Some safety documents offer potential solutions with "can" statements. Realize that other means may be permissible.
Shall (must)
Something that must be done. Unless specified, there may not be an alternative method or exemption to a "Shall" statement. Shall statements must be followed and are legally binding.
Should
Should statements imply that the regulation does not explicitly require the action. If a should statement exists, then it is acknowledged that there is a best practice for an activity. Ignoring best practices is not advised.
Types of Agencies and Standards
Regulatory Agencies
Agencies are empowered by law to create and promulgate (put forth) regulations that are legally binding.
Consensus Standards
Standards created by non-regulatory agencies that define best practices for a particular industry. These non-regulatory agencies are made up of business & industrial leaders, government representatives, union representatives, scientists and engineers, as well as other interested parties to create consensus. Each organization may promulgate numerous standards.
It is important to note that some regulations may "point" to a consensus standard and require it by law. This is known as "incorporation [of a standard] by reference".
Examples of organizations include:
National Fire Protection Association (NFPA)
American National Standards Institute (ANSI)
National Institute for Occupational Safety & Health (NIOSH)
Examples of consensus standards:
NFPA 101 – Life Safety Code
NFPA 45 – Fire Protection for Laboratories Using Chemicals
ANSI Z87.1 – Standard for Eye Protection
Prescriptive Standards
Standards that state exactly what must be done. For example, OSHA General Industry standards require fall protection above 4 feet of working height; 6 feet for Construction.
Performance Standards
Standards that are interested in an outcome. Explicit procedures may not be given, but non-mandatory templates and guides are often provided as appendices to the standards.  Examples: The Lab Standard requires the creation of a Chemical Hygiene Plan for the safe use of laboratory chemicals. This plan is in place of the more explicit requirements for General Industry use of chemicals in the workplace (known as Hazard Communication).